Sex quality of life doesn't have to decline as we age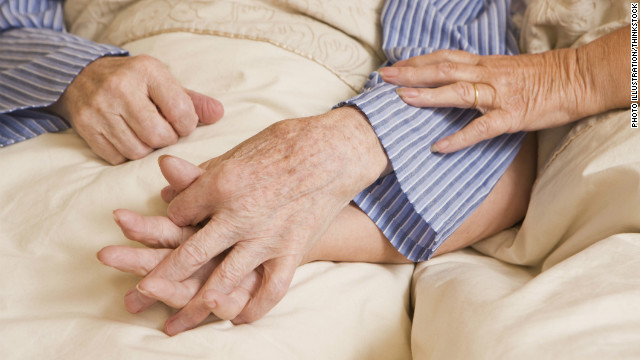 Aging is generally associated with improvements in our quality of life: We become more proficient in our work, learn how to manage our finances better and our bonds with loved ones deepen.
With time and practice, most of the core domains of our lives improve as we develop skills and strategies to manage our lives with more mastery.
While this fits with the messages we receive from popular culture, which tell us that sex is a young person's domain, it is somewhat at odds with the fact that older adults continue to explore and enjoy sexuality well into old age.
So, if there is no epidemic of age-related frigidity, why would sexual quality of life take a nosedive in later life? A common answer to this question cites declining
physical health
and
sexual functioning
with age. Another answer might be: The quality of our sex lives doesn't decline with age.
Studying sex and aging
These changing priorities were key predictors of sexual quality of life for older adults, and appeared to buffer its decline. When we matched older and younger adults on key characteristics of their sex lives — along with sociodemographic characteristics, and mental and physical health — older adults actually had better sexual quality of life.
For example, if we compared a 40-year-old man and a 50-year-old man with the same levels of perceived control over their sex life, who invest the same amount of thought and effort in their sex life, have sex with the same frequency and had the same number of sexual partners in the past year, we would expect the 50-year-old to report better sexual quality of life.
This is consistent with the improvement we see in other life domains with age, and highlights the benefits of life experience for sexuality as people learn more about their sexual preferences and their partners' likes and dislikes. The positive relationship between sexual quality of life and aging was strongest in the context of good-quality romantic relationships, where
sexual exploration and a focus on partners' pleasure
is more likely to take place.
Life experience related to a better sex life
Together these findings suggest that as we age, our sexual priorities change and we develop knowledge, skills and preferences that protect against aging-related declines in sexual quality of life. Since wisdom is "the quality of having experience, knowledge and good judgment," our study suggests that
life experience
is fostering sexual wisdom.
This is great news, as a satisfying sex life
has been found
to be important for health and well-being, regardless of age. For older adults in particular,
being sexually active
predicts a longer and healthier life.
We now know that age-related declines in sexual quality of life are largely related to modifiable factors, so we can target sexual skills, beliefs and attitudes in clinical interventions. Given that our life expectancy continues to grow, this research highlights the opportunity to facilitate positive sexual experiences across the lifespan.
Read more: http://www.cnn.com/2016/12/23/health/sex-old-age/index.html